Subscribe!
Sign up to receive exclusive deals,
updates + 10% off your next order.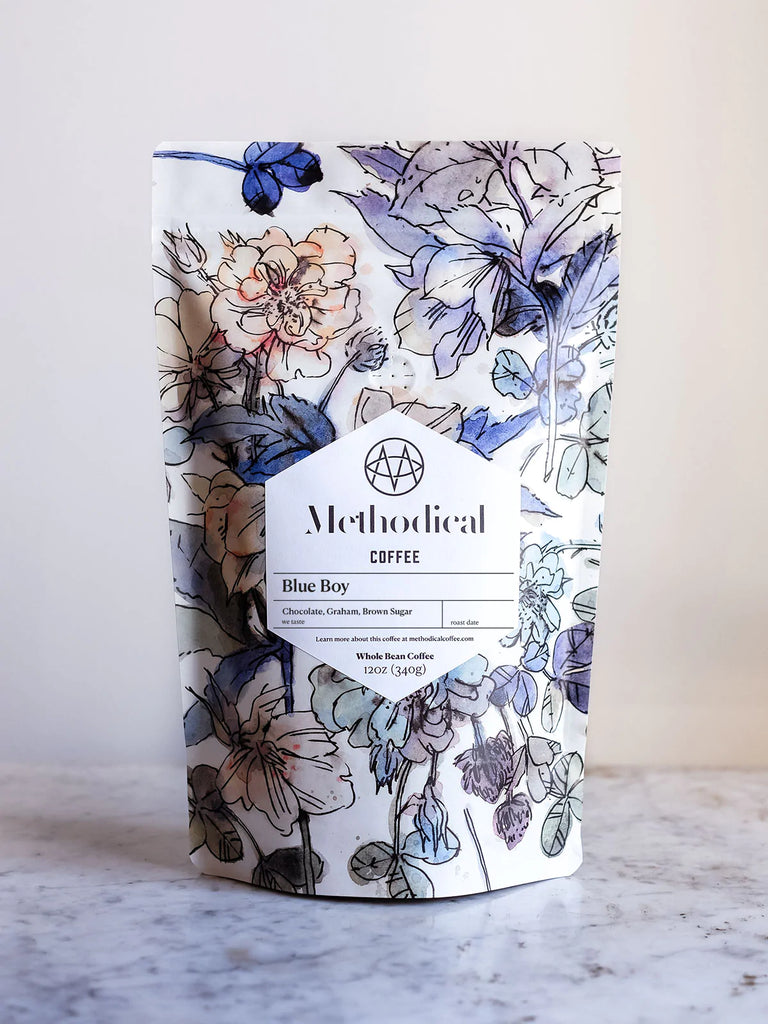 This product is currently out of stock.
Tasting notes: chocolate, graham, brown sugar.
Blue Boy strikes the perfect balance that appeals to all tastes + preferences. Named for one half of our prized paint-by-number renditions of the classic eighteenth century portraits The Blue Boy + Pinkie, Blue Boy represents who we are at Methodical. This coffee embodies a certain classical energy that the painting itself imparts, with a down to earth, paint-by-number twist. The character of this coffee is smooth, chocolatey, sweet; its body is velvety soft. It's a coffee that will stand the test of time, a testament to the origins present in its makeup. Blue Boy does right by these origins, displaying the coffees at their best; he does right by us, representing humble sophistication with panache; + he does right by his namesake, keeping his arcadian gentility alive.
**Packaging may differ slightly from photo.
Style: Whole Bean Coffee
Components:

50% Nicaragua, Aldea & 50% Guatemala


Elevation:

1,800 masl


Process: Washed
Varietal:

70% Guatemala ixlama, 30% Colombia Frontera de planadas



Methodical Coffee & Tea
Roasted in Greenville, South Carolina

Methodical exists to enrich minds, tastes + relationships through coffee. Methodical Coffee is a team of friends in Greenville, SC. Opening up as a cafe in 2015, they found themselves wanting to learn + grow, + started to roast coffee in 2017. Methodical believes that any successful business is built upon three pillars: exceptional product, customer service, + experience. They tirelessly work to perfect those three pillars. "We roast our coffee to express the life it lived - the place, the weather, the soil - and to honor the skilled people who cultivated it. We want you to experience and enjoy that life with us."