Subscribe!
Sign up to receive exclusive deals,
updates + 10% off your next order.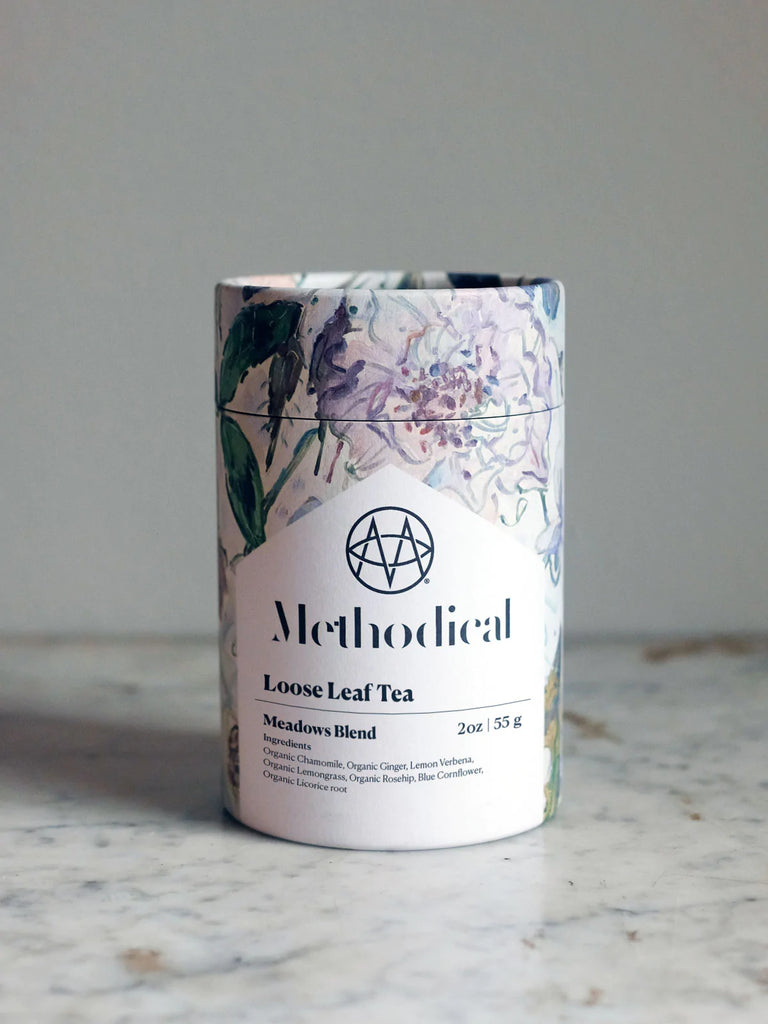 This product is currently out of stock.
Tasting notes: sweet, floral, ethereal.
Meadows is a custom blended tea infusion that is bright, floral + slightly sweet. Methodical worked with their partners at Royal NY to create this bright + light blend. Driven primarily by chamomile, Meadows has a delicate sweetness, light body + plenty of nuance. Be ready to brew a second cup because this tea is smooth + great to sip on.
Elements: Organic Chamomile, Organic Ginger, Lemon Verbena, Organic Lemongrass, Organic Rosehip, Blue Cornflower, Organic Licorice Root

12 sachets
How to brew (loose leaf only):
Tea: Measure 2.5g of tea for every 12oz of water.
Water: Heat water to 200 degrees.
Steep (loose leaf + sachets): Steep for 5-7 minutes.

Methodical Coffee & Tea
Roasted in Greenville, South Carolina

Methodical exists to enrich minds, tastes + relationships through coffee. Methodical Coffee is a team of friends in Greenville, SC. Opening up as a cafe in 2015, they found themselves wanting to learn + grow, + started to roast coffee in 2017. Methodical believes that any successful business is built upon three pillars: exceptional product, customer service, + experience. They tirelessly work to perfect those three pillars.