Subscribe!
Sign up to receive exclusive deals,
updates + 10% off your next order.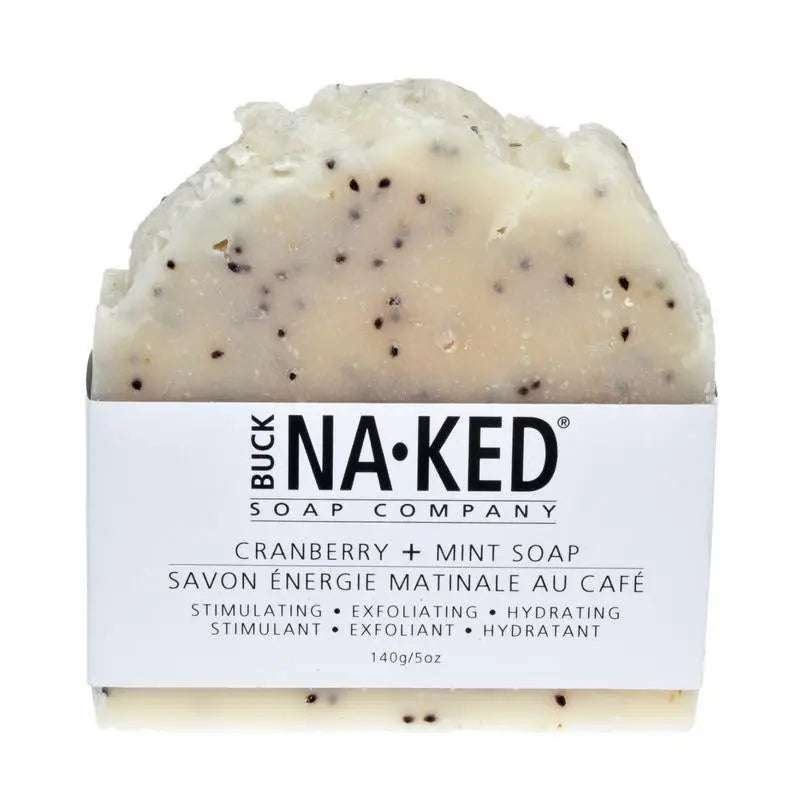 This product is currently out of stock.
Exfoliating, rich + stimulating, this soap is truly decadent. Enriched with skin-loving oils, butters + coconut milk, this bar is formulated to soothe, refresh + hydrate while it cleanses from head to toe. Scent notes: stimulating, exfoliating, hydrating. Sold individually.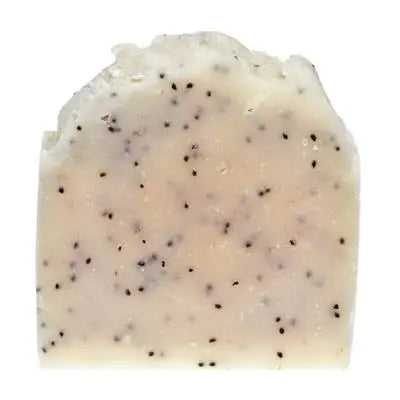 Handmade in small batches of all natural, chemical-free, vegan ingredients.
Ingredients: Aqua, Cocos Nucifera (Coconut) Fruit Extract, Cocos Nucifera (Coconut) Oil, Butyrospermum Parkii (Shea Butter), Cocoa Butter, Sodium Hydroxide, Ricinus Communis (Castor) Seed Oil, Prunus Amygdalus Dulcis, Mentha Piperita (Peppermint) Oil, Vaccinium Macrocarpon (Cranberry) Seeds
Buck Naked Soap Company
Designed + handcrafted in Cambridge, Ontario

Buck Naked was born out of necessity. When baby Elias, son of Buck Naked founders Rina + John, developed skin irritations from traditional baby products, they soon realized they needed a truly natural alternative. As necessity is the mother of all invention, the Chamomile + Calendula Soap was invented to help soothe the little guy's skin. With this creation, Rina discovered her passion of formulating skin care products using the purest of ingredients. Since inception, they've introduced a full line of all-natural, vegan, handcrafted skin care products. They are committed to being chemical-free, using only pure, natural ingredients. On this, they are unwavering: if you can't (or shouldn't) eat it, they won't use it.